As many of our social network connections know, Dan and I bought our first home in October. Purchasing this home came right on the heels of our wedding, which was not planned. Whew! It was a crazy hectic fall! The wedding was beautiful (and freezing cold and rainy). When it was all said and done, we started packing for the move!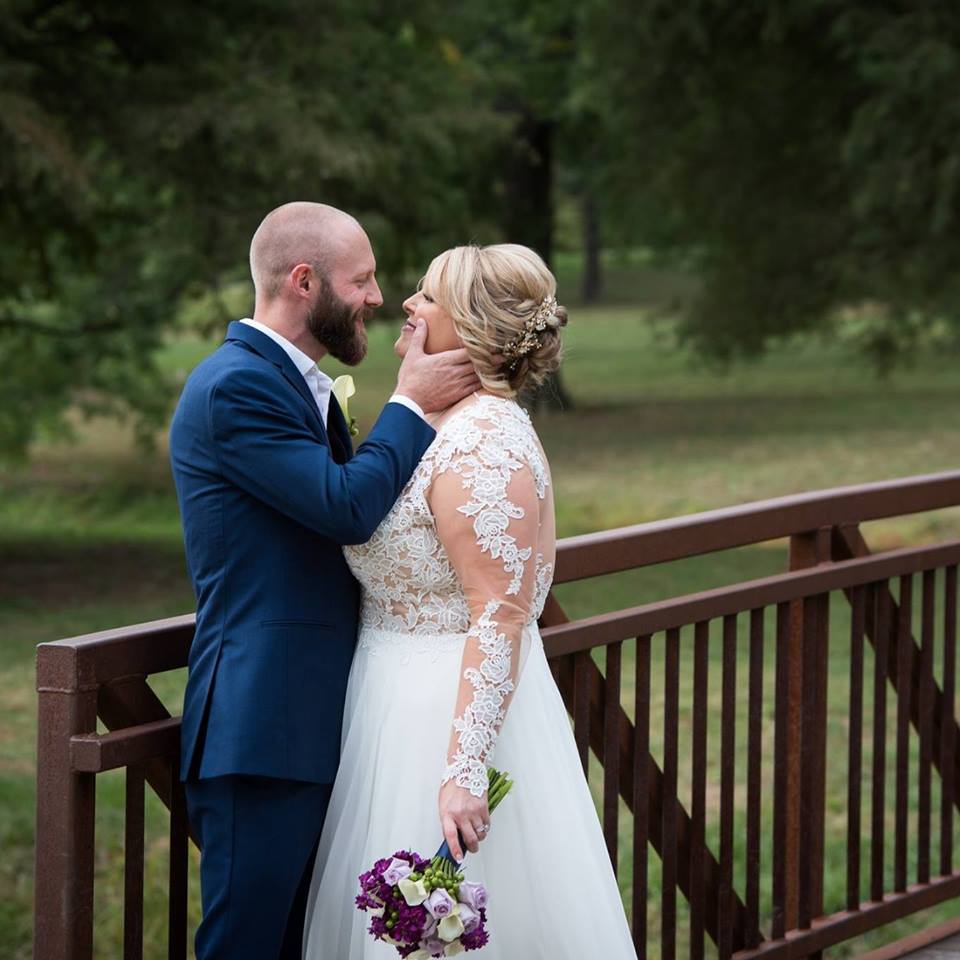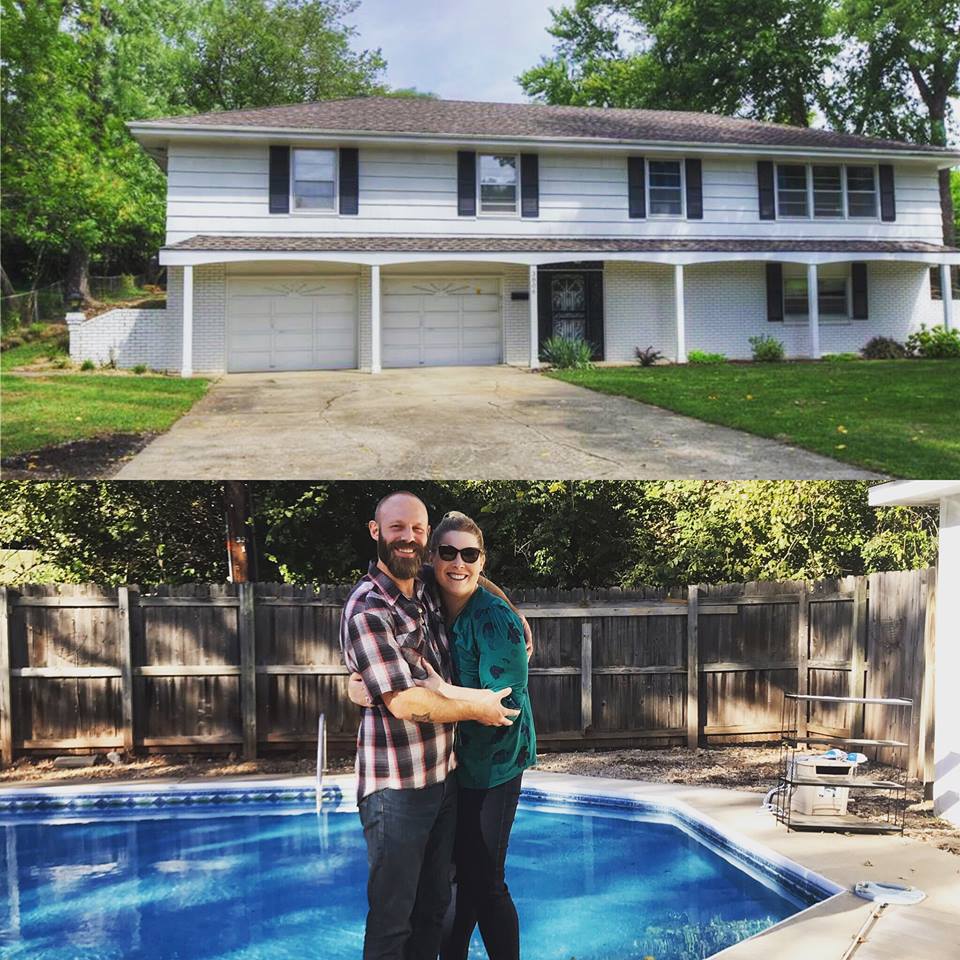 We did end up in Missouri, which also wasn't planned. We fell in love with this huge, raised ranch that needs some love. The price was below our budget and the home appraised for quite a bit higher! Always a good thing for resale! And yes, the pool is a plus, too. =)
Light blue paint, popcorn ceilings, wallpaper, granite tile countertops, green tile in the master, oh my! Not to mention it's a 2300 square foot home with three living areas to fill. We'll be working on that for awhile! 😉
We started in on the hearth room/kitchen area popcorn ceiling. After getting the project started I quickly realized that the popcorn had been painted because it did not come off easily! I soaked the ceiling as much as possible and let it sit for a long time. We still were only able to scrape inch by inch the full ceiling from kitchen through hearth room. Filling the stab wounds that I gave the ceiling when scraping (oops), sanding, and finally painting took about a week to complete.
Hearth Room – Before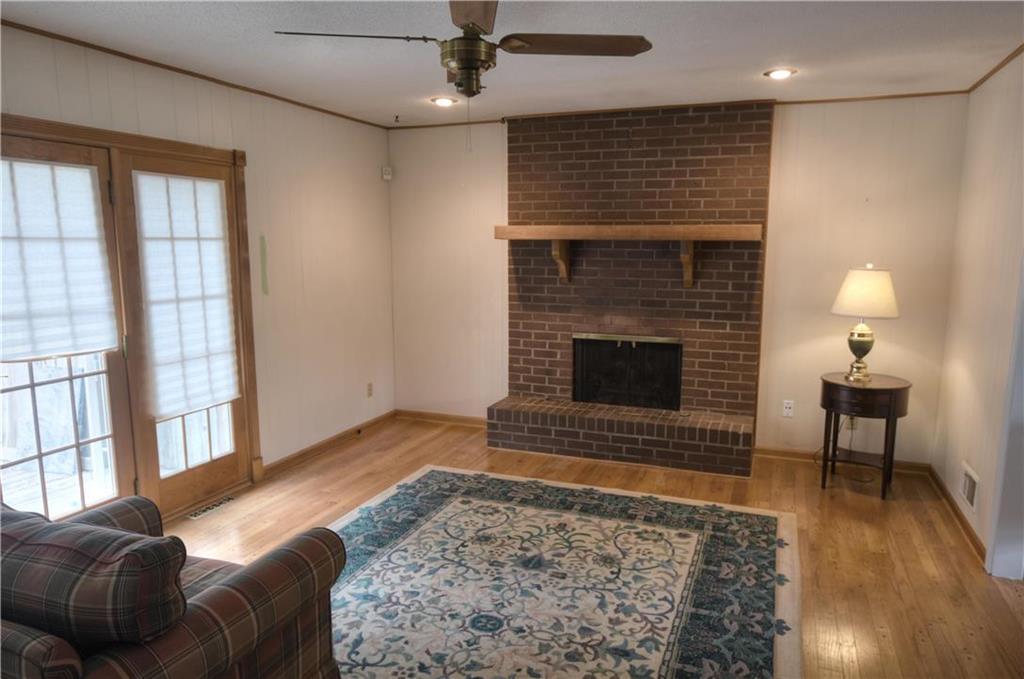 Hearth Room – After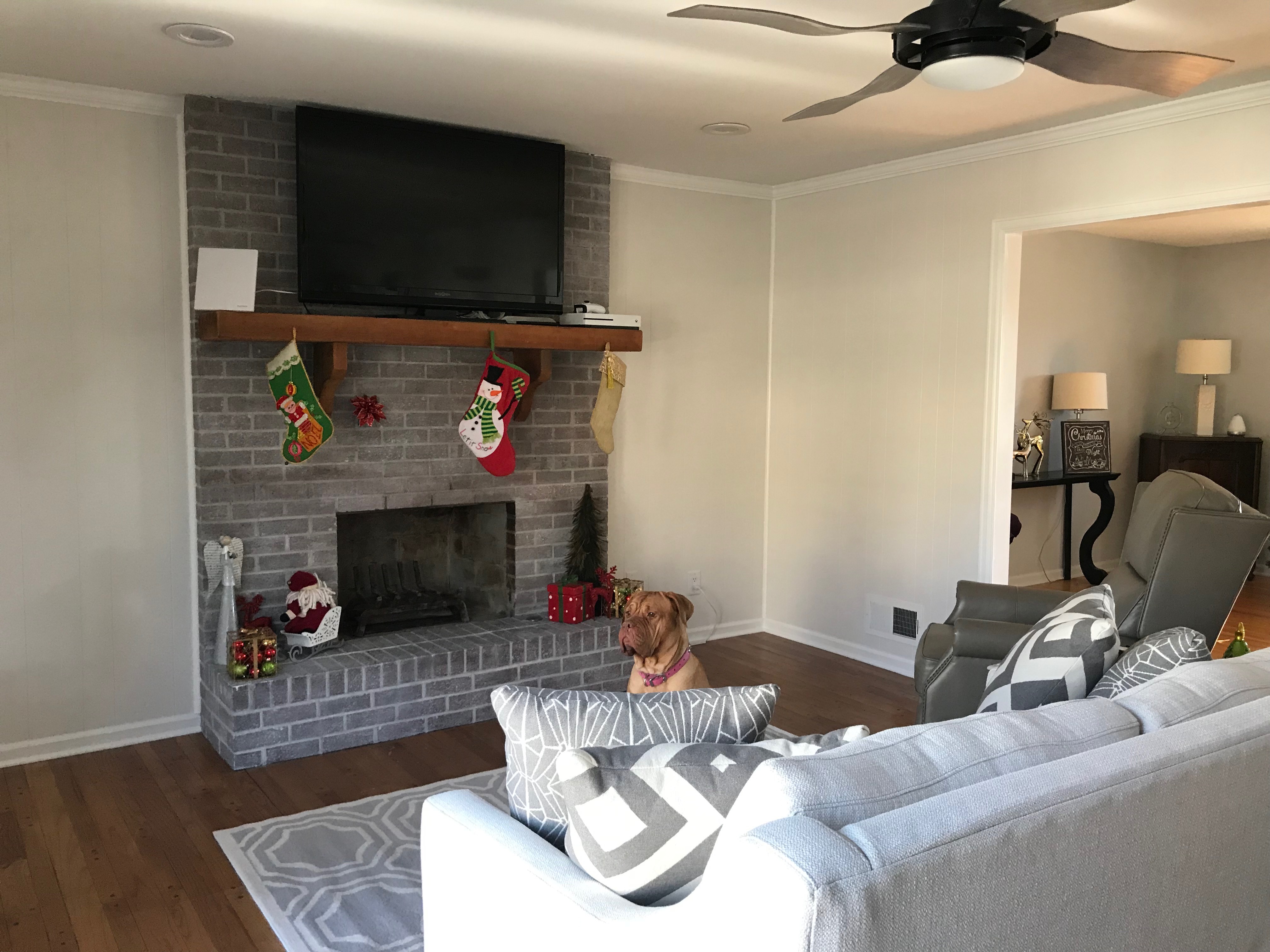 We whitewashed the fireplace, painted the ugly cream paneling "Summer Gray", and trim white. We also installed crown moulding which classes up any space! We replaced the outdated ceiling fan as well and installed new LED can lights. New vents, plug ins, and light switches and we're ready to move on to the dining room!
I think it looks pretty schnazzy, don't you?