We moved from an 1100 square foot home to a 2300 square foot home. Needless to say, our furniture did not accommodate the new square footage!
I turned to Facebook Marketplace to find unfinished pieces of accent furniture that people were willing to get rid of at low prices. This bench was one of our finds…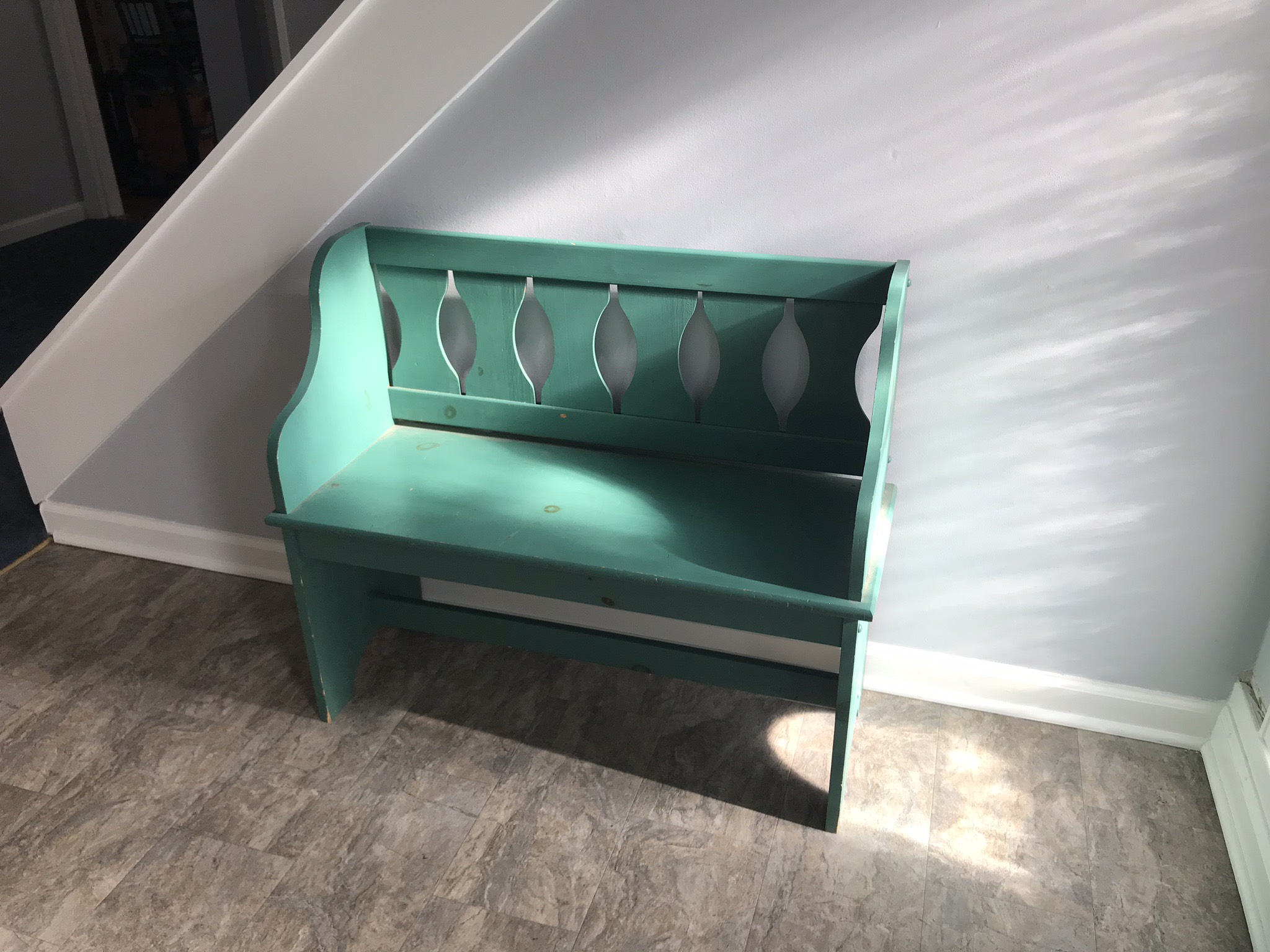 I picked it up from a house full of rugrats out in South Olathe. Go figure the mom intended to repaint but, obviously, kids and stuff. =)
I took it home with the full intent to repaint and put it in our entry way for purses, shoes, etc!
After finding this piece, we were in downtown Belton, MO on small Business Saturday. If you've never been in downtown Belton, you should!! The antique shops are incredible! Not only did we find two pieces we needed, but an idea for this bench!
A store owner had a dresser on display that was deep blue with streaks of black. We absolutely loved it! As we were exiting I asked what he did to get the look of the dresser.
"I painted it black and blue washed it." Saaay whaaa?! I was determined to do it. We loved the finish and thought it'd be a good mix up to all of our gray and white wash.
We made our way home with our lovely finds and then went to Lowe's to find a deep blue paint b/c we already had black. I finally got around to painting the bench. First, painted it black, and let it dry, then, after many trial and errors with part blue paint, part water, found the perfect tint that we wanted to wash the bench with.
Voila!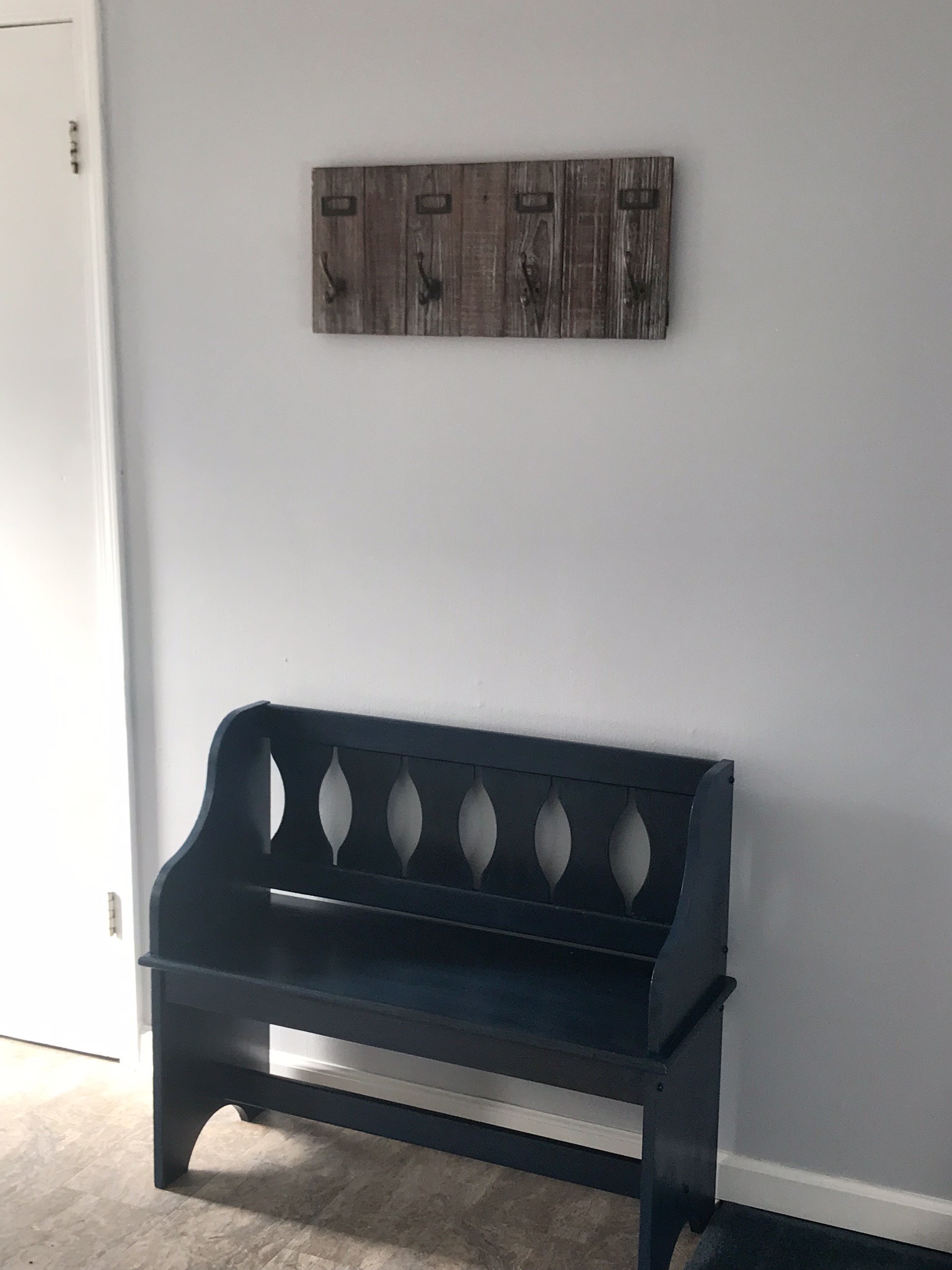 We hung a little hook piece above it for added storage character. Thanks, Mom! =) And it looks super cute in our entry way! I know the pictures don't really do it justice, but the blue allows streaks of black through which make it looks so awesome!! Enjoy!!